This product is connected to the Raspberry Pi by  USB interface.The 4.3 inch raspberry pi 2 touch screen, Mostly for industrial application, support operation with gloves, water and thickening tempered glass or PC on the top of surface. mainly used in medical, industrial, security, smart home appliances and other fields; support depth customization, including structure and surface treatment--AG AR AF.
     This 4.3-inch capacitive screen product is our standard product for the medical field. It has passed various certification tests of medical treatment. It has strong anti-jamming performance. It can match the applications of all 4.3-inch brands display with 480*272 resolution . We have TN and IPS material display screens to choose from. Both general brightness and high-brightness schemes are available. Air-bonding and optical-bonding process can be selected according to the actual needs of customer projects.

PCAP Specifications
| | |
| --- | --- |
| Model Number | HX0431601 |
| Brand | Grahowlet |
| Size | 4.3 inch |
| Interface Type | IIC/USB |
| Structure | G+G |
| Controller IC | Cypress |
| Touch Points | 10 points |
| Transparency | ≥85% |
| Surface Hardness | ≥6H |
| Operating Environment | -20℃ ~ 70℃,≤85% RH |
| Storage Environment | -30℃ ~ 80℃,≤85% RH |
| Power Supply Voltage | 3.3V |
| Outline Dimension | 105.50(W)x67.02(H)x1.83(D) mm |
| Viewing Area | 96.04(W)x54.86(H) mm |
| Support Systems | Windows/Android/Linux etc. |
| Warranty | 1 year |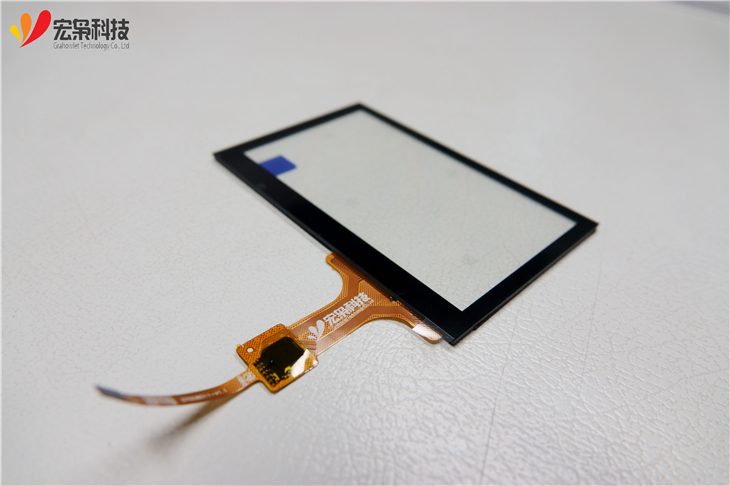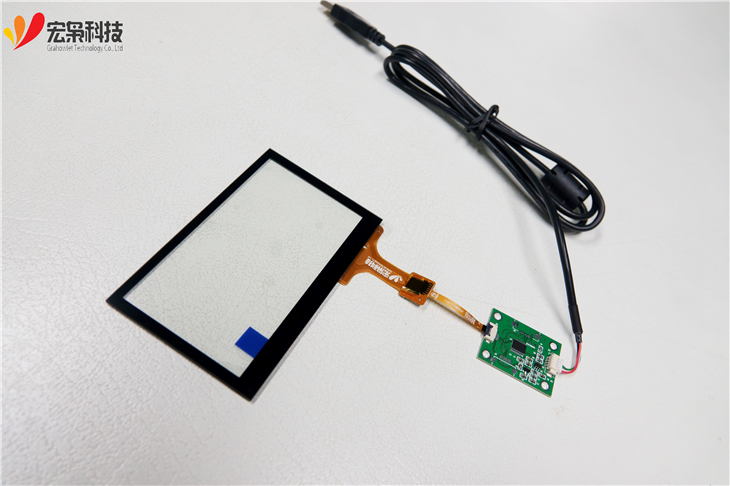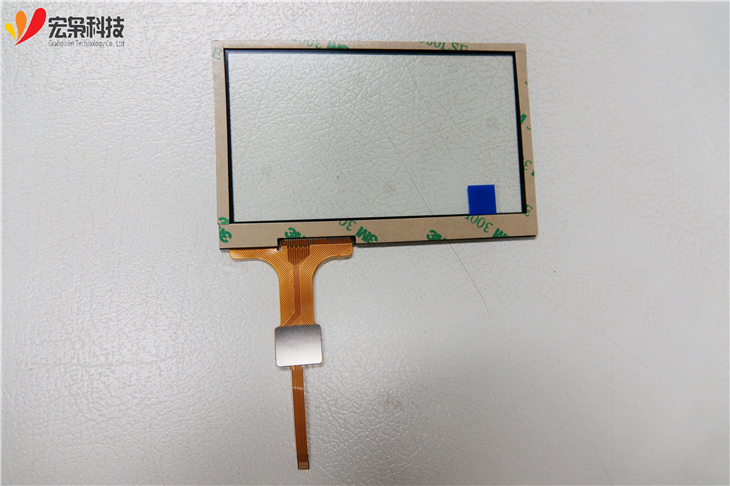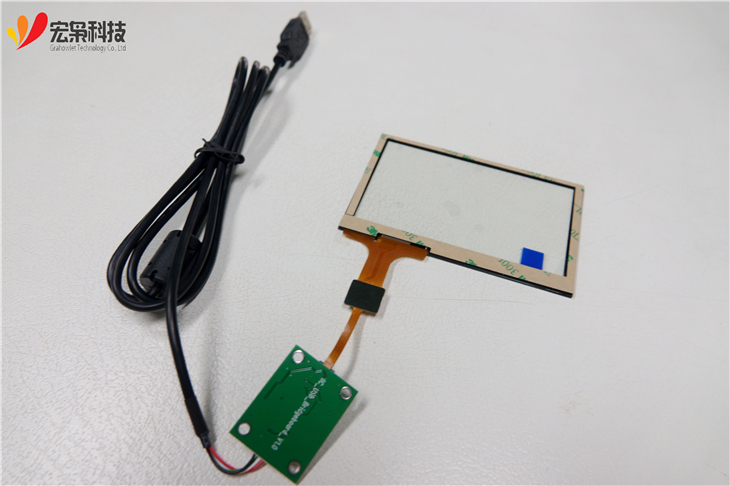 Our company
    Hangzhou Hongxiao Technology is a comprehensive service provider of capacitive touch screen module and TFT LCD display for various industries. We provides solutions that match all customers' touch screen needs and create products based on multiple technologies.We are committed to supply global customers with first-class products and professional technical services in the touch industries. Our products are of high stability and anti-interference performance and used in various industries with complicated and difficult conditions.

Packing & Delivery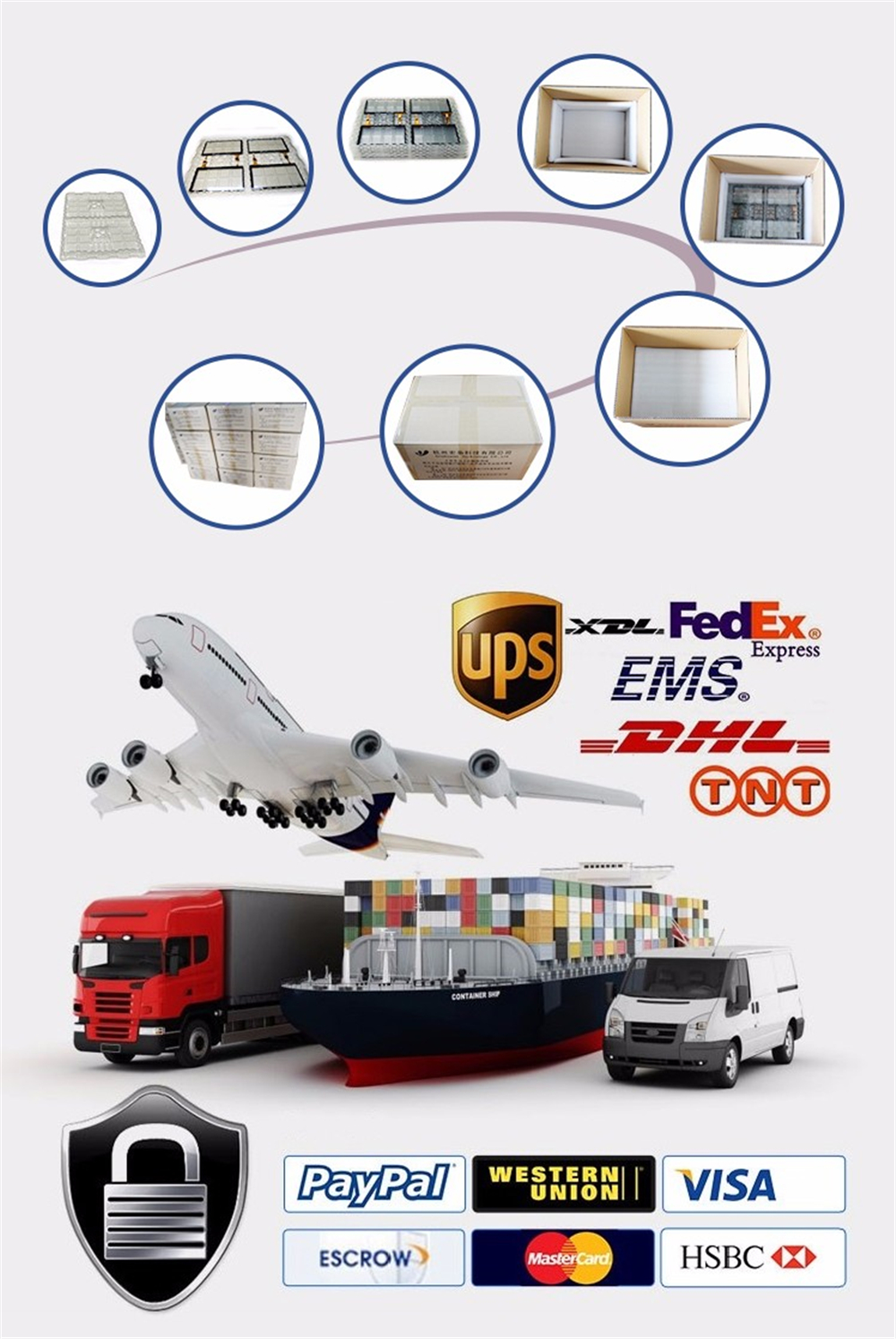 Technical Q & A
Q: What is the specific difference between the water's response to the capacitive touch screen and the finger touch?
A: Water touch can be regarded as suspended touch. Different TP structures and patterns have different responses to water touch or suspended touch. Therefore, it is difficult to achieve waterproof because many customers require suspended touch to have good touch performance. At present, we use the Cypress solution to solve the function of touching with water through the algorithm.